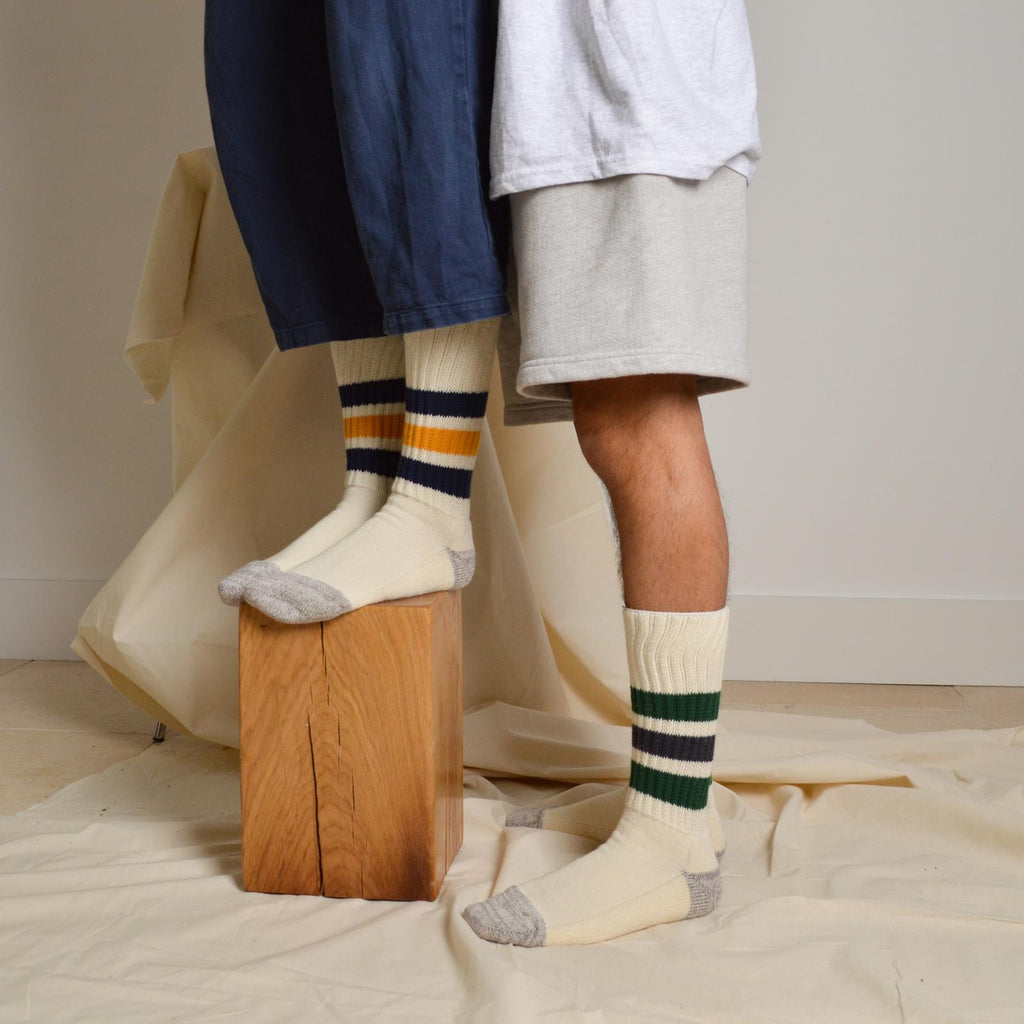 Committed to fulfilling everyday with happiness and joy, step by step, day by day Rototo ensures all round comfort to your daily life. Through centuries of deeply rooted craftsmanship and careful consideration into the selection of threads and yarns, each sock is crafted with the utmost care and attention to detail. 
Coming from the north western region of Nara Prefecture, the weaving tradition is passed down through centuries. With an aim to preserve and maintain the long inherited tradition, creating a future as the main producer of socks with a fresh vision.
Craftsmen continue to preserve the tradition and history through using a range of techniques combining new and old. From traditionally old methods using rare and special knitting machines to state of the art knitting machines. Each method produces an individual and unique playful style of exceptional quality whether it's our favourite Double Face Crew for warmth and comfort or Pile Sock Slipper for lounging indoors.

Rototo's deep understanding and knowledge into these traditional styles of weaving is evident in their collections, consistently releasing exceptional foot accessories each season. Recently Japanese fashion and culture publication Eye_C came together in collaboration for an exclusive three pack release. The triple pack collaboration includes the Cotton Wool Ribbed, Coarse Old School Crew and Double Face Crew socks, naturally coloured in cream, brown and grey giving the palette subtle comforting Autumnal tones.

For each style from the collection, a fabric band wraps the pair together. Designed from fabric waste generated from the toe-knitting process, the band not just keeps the pairs together but also detects the size accordingly, with each band differing to the size of the pair and finally serves as a replacement plastic sock hanger for display.

Rototo's passion and commitment to create long lasting, high quality, comfortable socks is special. The whole collection is an essential for every season and occasion, ensure you wrap your feet comfortably correct this Winter!
View our full collection here.