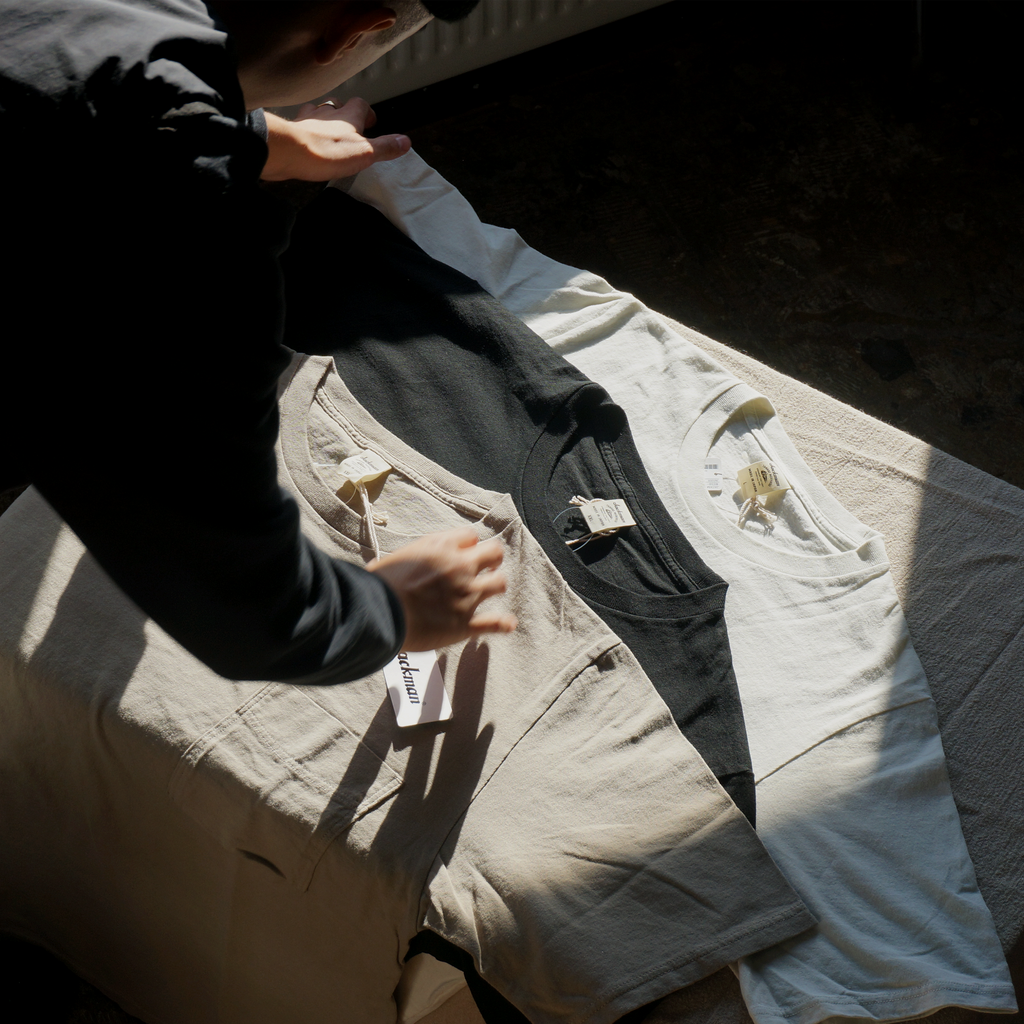 Back in 1949, Mitsugu Tenabe founded Tenabe Modai, a small manufacturing company starting with just three horizontal knitting machines in a tiny room. That same year, USA and Japan played their first friendly baseball game held after the war. 
Tenabe, who watched the game, was fascinated by the stockings U.S. players were wearing. He was so fascinated that he started to produce his own baseball stirrup stockings, the first in Japanese history. Shortly after he expanded his production to baseball accessories such as uniforms and gloves.
The name of the brand Jackman originates from the baseball term "Jack" which refers to a game-ending home run. Tenabe's desire and admiration for the game still remains a key feature in their manufacturing techniques today, with a whole range dedicated to baseball fashion. 
Jackman doesn't just do classic baseball T-Shirts and BB Shirts, they produce a range of styles from textured waffle crews to adjustable comfortable sweatpants for everyday fits. Jackman's relaxed fits are a staple to any casual wardrobe, whether indoors on a lazy Sunday or meeting friends out. Their collections are an everyday essential paying homage to an authentic contemporary style with a modern touch. 
Our full AW21 collection is available
here.