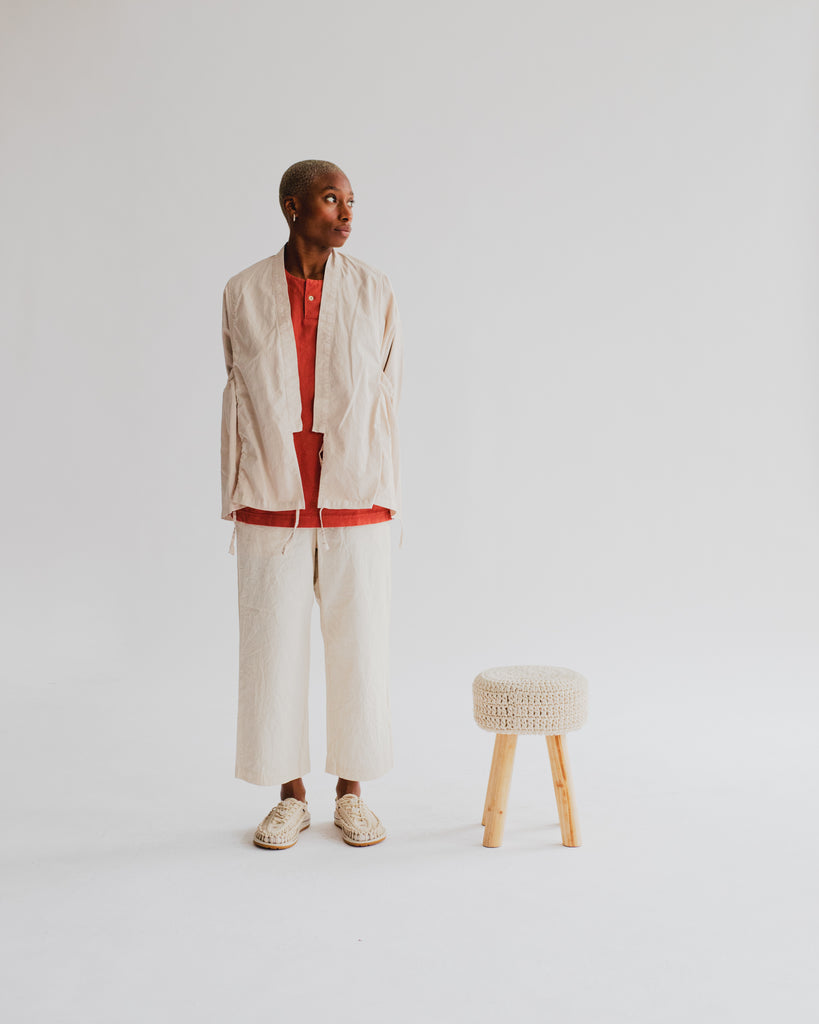 We are excited to announce three new brands for Spring/Summer 2022. With the weather warming up and summer here, we introduce a selection of breathable, lightweight designs and silhouettes. 
Bringing together casual everyday wear, where comfort, attention to detail and design is key. These collections are suitable for a variety of occasions, whether it's functional outdoor wear that is fit for durability and style or simply loose fitted pieces with a focus on the finest Japanese craftsmanship. 
Snow Peak was founded by Japanese mountaineer Yukio Yamai in 1958. Snow Peaks' first apparel collection was launched by granddaughter and CEO, Lisa Yamai in 2014. It combines the outdoor lifestyle and functionality with an eco-friendly approach to design. 
Our favourite item from the collection is the Light Mountain Cloth Jacket. With its versatile features fit for casual and formal wear and equal durability, making it a perfect outer layer for the cooler summer evenings ahead.
Ts(s) 
Ts(s) is a Japanese brand based on a unique traditional style with a contemporary interpretation adapting the styles of work wear, military and sport. From casual to formal and everything in-between, particularly focussing on textures, patterns and colours producing a unique mix of materials. 
The collection varies from our favourite lightweight two-piece multi striped pullover and shorts combo. Featuring floaty linen dresses, breathable shirts and drawstring pants, the unique mix of fabrics and styles fits all occasions filled with earthly tones. Perfect for summer.
Designed by Masaya Shimeno and manufactured in Japan, Toujours means "daily" in French. With the aim to produce enjoyment for everyday clothing and  comfort when worn. Toujours' pay special attention to the importance of comfort by utilising specific natural materials, incorporating traditional Japanese styles. Their whole collection is constructed to have a particular expression for textures and distinctive cuts.
Stand out picks from the collection include the China Coverall Jacket which features traditional China frog button fasteners completed with a textured dobby stretch cotton cloth.