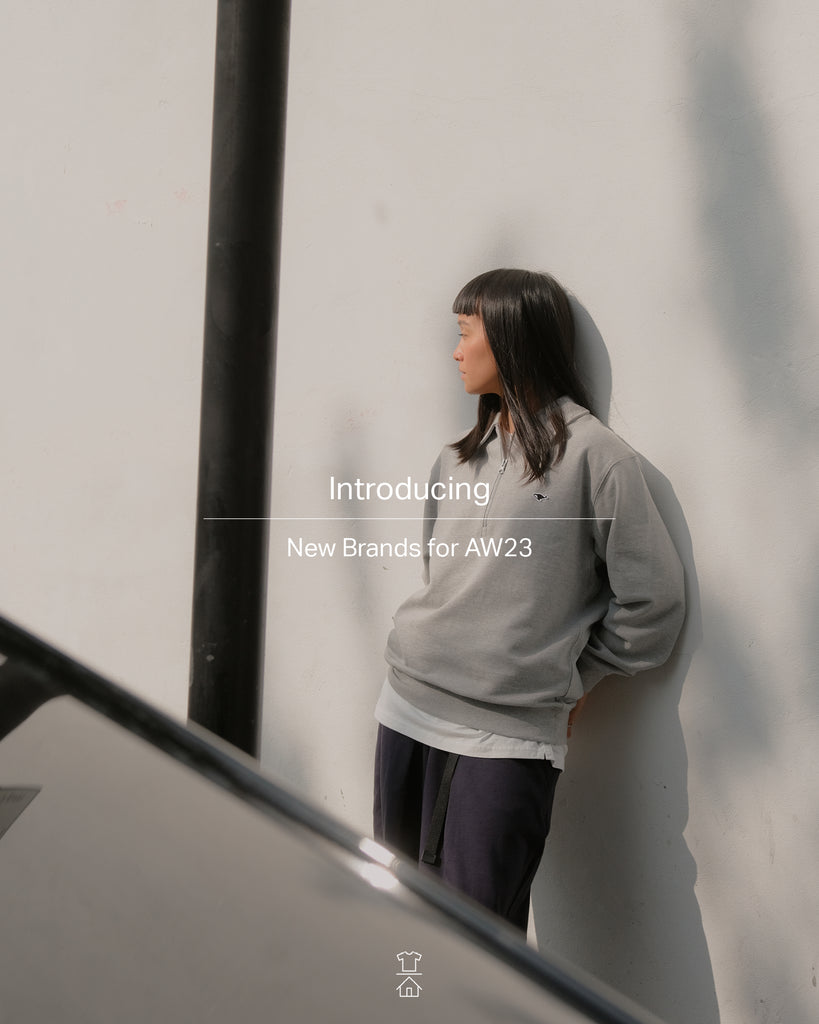 As the summer season draws to a close, we embrace autumns cooler temperatures and shorter days to come. Now is the perfect time to introduce the exciting new brands that are joining Pick Store this season as we look forward to refreshing our wardrobes.
NEITHERS
Valuing the fundamental elements in design such as fabric, sewing, and pattern, South Korean brand, NEITHERS, focuses on crossover utilitarian garments. Breaking away from modern perspectives of fashion, each collection draws on various inspiration such as military wear, workwear, vintage outdoor and classic wear. 
KAPPY
One size fits all, and anyone, regardless of body type or gender, can wear it in a natural silhouette. Their designs draws inspiration from vintage colour, washing and meticulous stitching and commitment to everyday comfort. Expect loose-fit styles, bold colour palettes and textured fabrics in their range.
IKIJI 
Deeply rooted in 'Edo' tradition and culture, IKIJI, is made up of craftsmen inherited in style and spirit to create outstanding premium quality products. For this season, the collection boasts attentive detailing, luxurious fabrics and elegantly beautiful silhouettes that represents the brand's commitment to traditional excellence. 
GRAYE
Advocating a contemporary slow living lifestyle, GRAYE, offers minimalist styles designed for versatility and exceptional functionality. Established in Singapore in 2016, GRAYE is a brand specialising in ready-to-wear men's and unisex clothing. The collection highlights timelessness over and above trends, whilst still pushing a unique individual charm, producing both innovative and high-quality products.
BLANKOF
A vision true to the brands slogan, "Neat and Proper", BLANKOF encompasses "minimalism" through a collection of products that excludes unnecessary design features to balance form and function above all else. As we unveil our latest selection of fresh bags and accessories, we are excited to introduce this collection to you. Expect a blend of technically efficient, practical and aesthetically beautiful bags and accessories. 
Keep your eyes peeled for the upcoming AW23 release, all available exclusively at Pick Store.