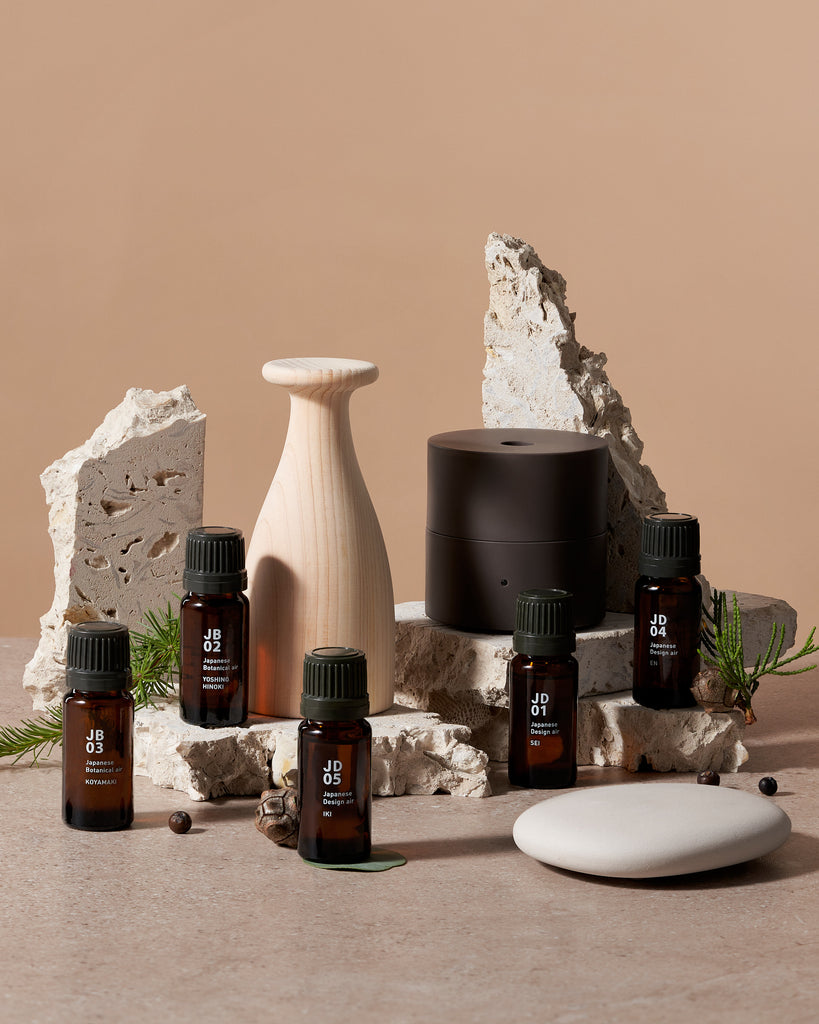 Creating a peaceful, relaxing and comforting experience around the living space is something we value highly. With Autumn/Winter season upon us, the colder and shorter days are ahead, equal care is given inside the home. At Pick Store, we see scents as universally irresistible. A safe option when looking for a gift or simply a self-indulgent treat as we spend more time around the comforts of our homes. We decided to concentrate on enhancing the living area, and what better way to achieve it than with @ aroma.
@aroma products range from essential oils, air mists and diffusers, bring together high-quality scents and products that are fit for all spaces. All their scented oils are produced entirely of 100% natural ingredients with a value for intrinsic qualities of natural scents that elevate our living spaces. They believe natural scents are an indispensable part of our lives that seep into the mind, similar to scenery and music that pleasantly elevates spaces and subconsciously imprints into our memories. 
Our collection at Pick Store from @aroma brings together a variety of scents, from air mists appropriate for all settings to calming essential oils for diffusers. Whether it's the Wake Up Air Mist for an uplifting morning or the Meditation Air Mist for a more calming atmosphere. 
Their natural stone or wood diffusers are an elegant sustainable style meticulously thought through, offering a unique aesthetic to the living space. Our favourite is the portable fan diffuser that are best sat on your work desk or side table, ideal for carrying them anywhere on the go. @aroma strive for design and usefulness which is evident and exemplifies a commitment to producing products that are not only stylish and useful but also eco-friendly and subtle. 
In addition to a wide selection of fragrances and diffusers, @aroma's full production of scented locations produces high-quality personal scents that fit the location's space, image, and style. The brand carefully considers the impact on the environment, the mind, and the body, enhancing areas from showrooms to hotels and lounges with over 5,000 locations worldwide. 
Space Design Studies: The Prince Akatoki London, Heckfield Place
Bring your living space together and ensure you make the most of your homes this Autumn with @aroma for an added touch of comfort, pleasure and appeal that your home has missed. 
Full collection available online and in-store!