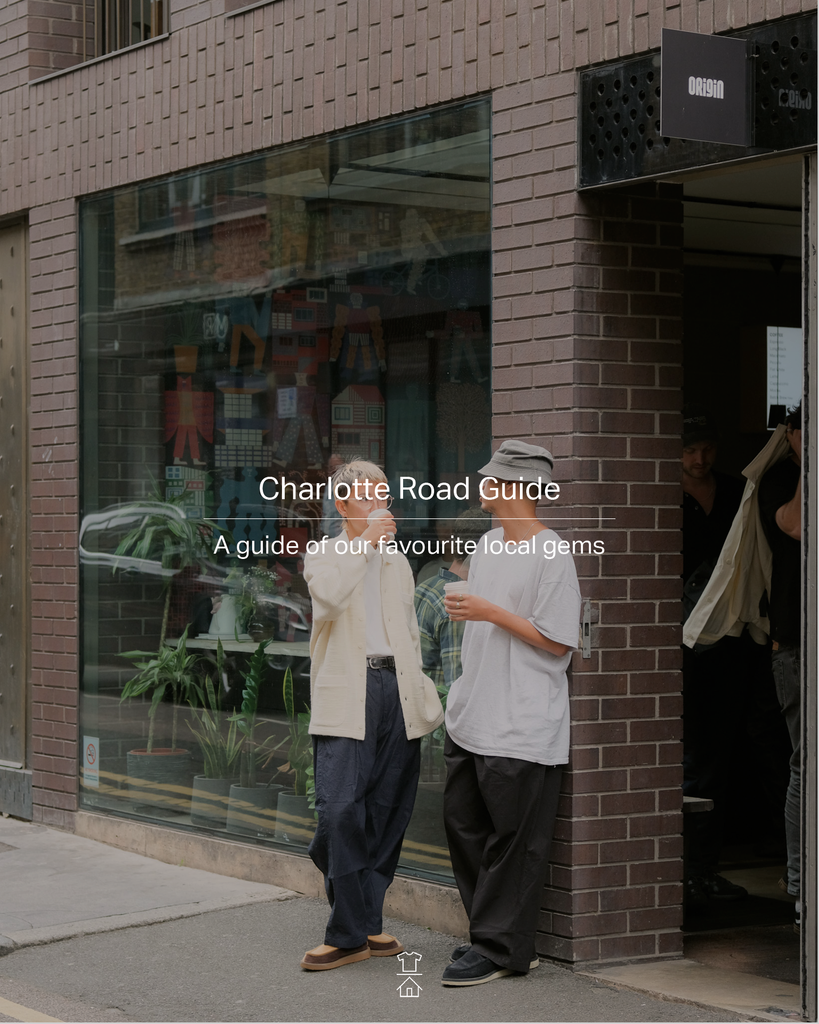 Welcome to Charlotte Road, home to our new flagship store in Shoreditch. Over the past two years, we have passionately developed a physical and digital community centred around Japanese and East-Asain product enthusiasts. As we eagerly prepare to open our doors, we've thoughtfully compiled a guide of our favourite cafes, stores and other local gems in the neighbourhood for you to discover.
ORIGIN COFFEE
Our neighbours and friends at Origin Coffee showcase a curation of the very best specialty coffee. The cafe exudes a warm and inviting atmosphere, with a sleek and minimalist design. Whether you're seeking a tranquil space to work, catching up with friends or simply grabbing a quick fix, expect exceptional precision poured brews and friendly baristas all day long. 
BRICKLAYERS 
Nestled on the crossroad of Rivington Street and Charlotte Road is The Bricklayers Arms - an embodiment of an East London timeless and long-established pub. Like all traditional alehouses it offers a classic Victorian-esc cosiness and charm, accompanied by a jukebox compiled of music that hasn't been updated in decades with a classic selection of ales and lagers. A truly honest and down to earth boozer.  Be sure to drop by for a relaxed pint or three! The ideal spot to unwind with a few leisurely pints.
MASAJ
Masaj's home on Charlotte Road provides a functional, comfortable and beautiful space for clients to unwind from the outside world. The contemporary bodywork and massage studio offers a range of modern massage therapy treatments performed with the brand's house-blend aromatherapy oils all in a space designed with considered attention to detail. 
TOKYO BIKES
Based on the concept 'Tokyo Slow', Tokyo Bikes are designed for practicality with an emphasis on comfort over speed. Each bike is designed using modern contemporary styles blended with a classic aesthetic offering a balance between strength, flexibility and longevity. The Shoreditch branch houses a full workshop for repairs and alterations whilst offering a selection of cycling-based lifestyle, apparel and accessories from across Japan.
FRANCO'S CAFE
For years, this classic Italian cafe on Rivington Street has long been a cherished breakfast and lunchtime destination amongst the locals and Shoreditch working community. This no-thrills cafe serves all the staples you would expect, from our favourite full english breakfast to escalope ciabatta and comforting jacket potatoes. When it comes to affordability and generous portions, this is the spot.
Stay updated on socials for details on our opening date, times and everything else!